channel1la.com
2/21/2023
One year after Russia's brutal invasion of Ukraine, President Biden traveled to Kyiv to meet with President Zelenskyy. Here's how it happened. On Sunday at 4:15 AM EST,
POTUS departed D.C. on Air Force One for Germany – where the plane refueled and was wheels up at 6:29 PM CET.
7:57 PM CET: Air Force One landed at Rzeszów-Jasionka Airport in Poland. 9:37 PM CET: President Biden departed the Przemyśl Główny train station and took a 10-hour train ride to Ukraine.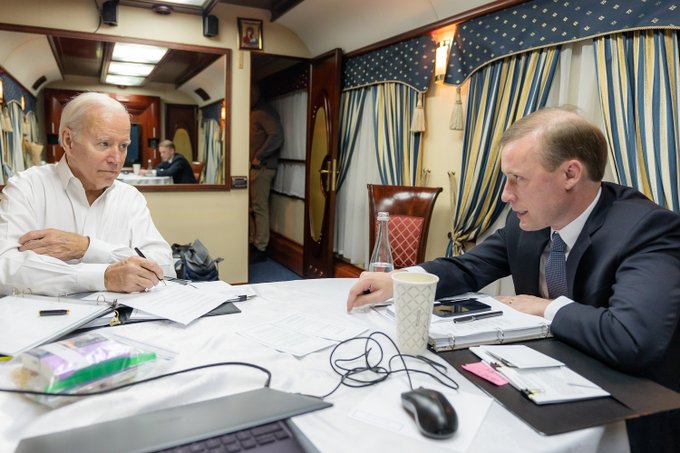 8:00 AM EET: President Biden arrived at the Kyiv-Pasazhyrsky station, where he greeted U.S. Ambassador to Ukraine Bridget Brink. 8:18 AM EET: President Biden's motorcade was en route to Mariinsky Palace, where he then met with President Zelenskyy.
1:10 PM EET: President Biden departed Kyiv by the same train he arrived on. The train crossed the border back into Poland shortly after 8:00 PM CET
The United States is once again leading the world by the power of example.