Channel 1 Los Angeles
2/17/2020 UN New York NY.
World must 'step up', match Pakistan's compassion for refugees, says UN chief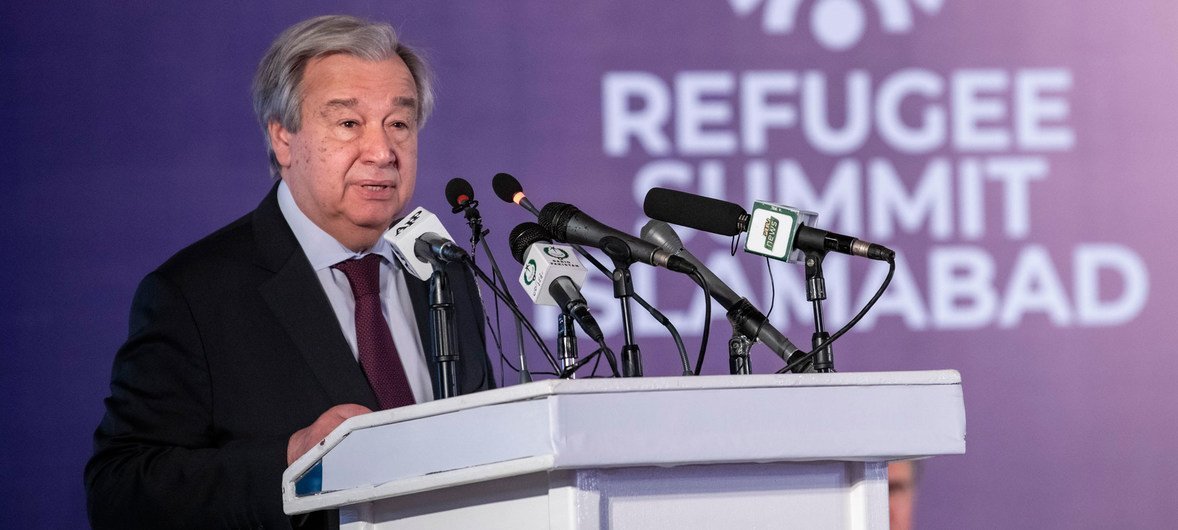 Pakistan's solidarity and compassion for hosting Afghan refugees is a remarkable blueprint that the rest of the world should follow.
That's the message from UN Secretary-General António Guterres, who spoke at an international conference in Islamabad – where he also called for a renewed push for peace in Afghanistan.
"Working towards solutions for the Afghan people is not just a sign of solidarity; it is in the world's best interest," added Mr. Guterres.
The UN chief spoke alongside Filippo Grandi, the UN High Commissioner for Refugees (UNHCR), which jointly convened the conference with the Government of Pakistan.
For his part, Mr. Grandi said Pakistan, and Iran, had been with Afghan refugees through "bitter times of hardship and loss, renewed conflict and uncertainty."
"And through years of efforts to rebuild a fractured nation and secure the peaceful future that the people of Afghanistan deserve," he added.